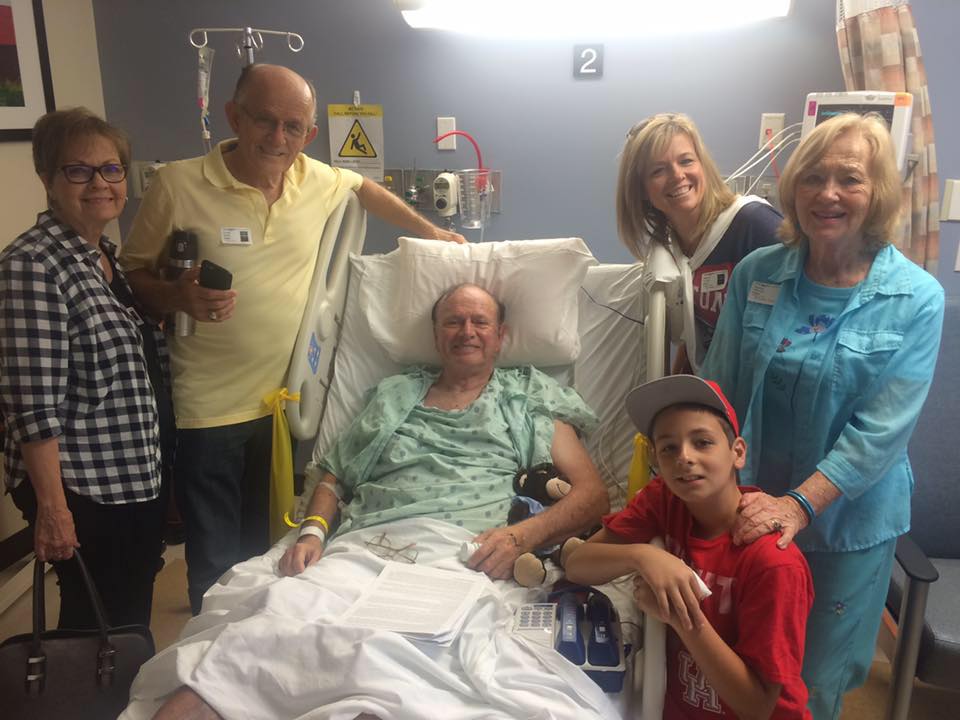 We want to thank all of you that have been praying diligently for Winkie. If you haven't heard, he had a stroke (accompanied by several siezures) in the early morning hours of October 10th. 
Here is a brief recap about the current Adventure With Winkie's health. He and Fae and William have all been here in the US to minister since late August. In early October, while finishing up a few days of ministry in San Antonio TX, he started feeling unwell...headachy and very tired. He rested a few days and felt good enough to speak on October 9th, Sunday afternoon in Humble TX but started having seizures very early last Monday morning. He was taken to Ben Taub hospital in Houston where it was discovered that he has clots in both legs and another large one in a vein in his brain that caused a stroke. He escaped speech and cognitive impairment but his right arm and hand were effected. William was with Winkie in Houston and Fae made her way down from Lindale quickly. The Docs began trying to rid him of the clots. Until these blood clots dissolve or are removed the danger of another stroke is high. The remainder of his ministry dates in the US are being cancelled or postponed and it is unknown just how long his full recovery will take. Winkie's family and ministry partners are seeking God for wisdom and, with him, trying to make the best decisions we can as to his care. 
Since the very beginning of all this there has been a huge outpouring of love and prayer and, of course, many thousands have been praying for a miracle. There have been awesome words of encouragement and some have been continuing in intercession. We cannot thank everyone enough for every prayer, message, comment and share even though we haven't done so well at keeping up with messages I'm afraid. 
As I write this (This is Dee by the way) it is October 30th and Winkie is doing remarkably well in his recovery. There are regular updates on Facebook. www.facebook.com/therealwinkie if you are just hearing and want to follow the story through those updates. It is OBVIOUS that the Lord is answering all the thousands of prayers that have been going up for his healing. Docs are still saying that the blood thinners that have been prescribed will work to dissolve all the blood clots in time. So regular checkups and imaging will be required. The Pratneys may need to extend their US stay a bit to bring Winkie to the place where it is safe to fly back to New Zealand to continue recovery there. 
Many have been asking what is needed at this time and/or how they can give. We have thought about setting up a GoFundMe campaign, but will probably wait until we have a better idea of the total need so that realistic goals can be set. In the meantime there is a donate button on www.moh.org that we are directing folks to. Other options exist but please send an email to deepatton@moh.org for more info about those. With all his US dates cancelled regular needs will mount. Add to that the cost of the prescribed medicines and things would grow yet more alarming if it were not for our history in seeing God meet needs in so many miraculous ways. We are confident that the Lord will us people and situations to both meet needs and bring glory to Himself. 
If you decide to give through MOH it will be assumed that your gift is for Winkie's current needs unless you are a known regular donor or specify otherwise. 
Thank you all again...so very much. We too are believing for that miracle that is being called forth from heaven and know that our God is more than able.