Winkie would like to tell you about "Broken Hearts Healed"
a new book, written by his friend Ruth McElwee.
Here is information on how to get a copy for yourself and Winkie's forward for you to read.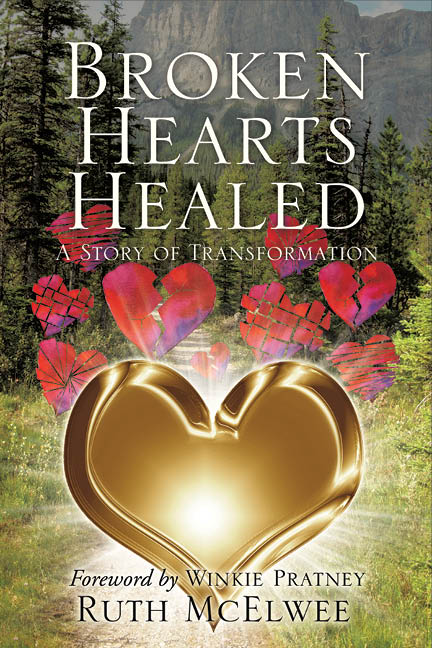 Winkie's Forward To "Broken Hearts Healed"
Dear Ruth, I more than loved your book. I cried, I laughed, I loved God with you. 
            Many years ago I spoke in a little meeting about the Fall of Eve in the Garden and parallels of the story of Snow White to our own lost culture. (The purity and innocence of the kind young girl who loved the flowers and animals around her in the Garden. The proud Queen whose vanity spoiled her beauty and the tell-tale Mirror of truth that told her she was now no longer the loveliest in the Kingdom. The Huntsman sent out to kill the lovely girl who found he finally could not do it because of her trusting innocence and took back to the Queen a deer's heart instead. The transformation of the Queen into darkness and deception as the wicked Witch with the poisoned apple. That fatal bite that took the girl into the sleep of death and the thistles and thorns that grew up around her coffin. The lightning that fell from Heaven to strike the rock on which the Witch stood on the high mountain to kill those who had loved Snow White and the Witches awful final fall to death that has no observable end. And the Prince who came to the coffin to kiss her back to life and took her back to his home in the Sky.)
            My friends of Second Chapter of Acts were in the audience and sometime later I heard their Prince Song…
            "Got a brand-new story though you've heard it a time or two
            About a Prince Who kissed a girl right out of the blue
            Hey, this story ain't no tale to me now
            For the Prince of Peace has given me life somehow
            You know what I mean
            My sleep is over, I've been touched by His fire,
            That burns from His eyes and lifts me higher and higher.
            I'll be forever with Him right by my side.
            He's coming again on a white horse He'll ride.
            He'll clothe me and crown me and make me His bride.
            You know what I mean. You know what I mean." 
            One of our most significant writers in New Zealand was Janet Frame, an amazing woman whose book Owls Do Cry touched me deeply when I first came across it as a teenager in my mothers lending library in my hometown of Manurewa. Attending a seminar recently where four major writers discussed with an audience of other authors in a national Writers Conference in Auckland, I missed an opportunity to briefly share with them the impact this made on my life and was an influence ever since. Damage done to us as children can hurt us forever unless in some wonderful way we find rescue. For Janet, a poem she wrote became a national prizewinning entry and spared her from a mental asylums frightening lobotomy. Why I mention these is because in many ways your writing reminds me of hers.

            Your gifts from God in poetry, music, singing and journaling are different of course.  Horrors and terrors that can fall on an unsuspecting innocent child for her had a different outcome and marked her life forever in a way that you were instead kept and redeemed from by the love and intervention of our Great Lover. You have something to say and give that Janet never did.

            Like her, what happened to you told a story in a way that multitudes still need to hear, and all (who for some sad reasons were and perhaps are still hurting) can find a kindred spirit in what was said about what was done. All of us should hear the echo of what has happened to God's poor world and what He can do to reverse the ugly and the angry shadows to restore every Snow White from the wicked Witch and the poisoned apple and to bring back the magic in the fairy tale to every Cinderella with amnesia.
Winkie Pratney July 2015 
Recommended Links for Bible Study
The Online Parallel Bible by Biblos

Sermon Index
This ministry provides free, online revival messages in audio, video and text.

 
MacSword/Eloquent

A good, free bible study application for Macs that can house multiple modules of bible translations,
dictionaries and commentaries. MacSword is for 10.2-4; Eloquent for 10.5+.
 
 eSword

An excellent free bible study application for PCs (Windows XP, Vista, 7 & 8) that can house multiple
modules of bible translations, dictionaries and commentaries. Note: This program is ONLY licensed to
users that have a legal, working copy of Windows.

Some of Winkie's Ministry Friends


Bob Maddux 

Founder and Former President of Capital Bible College, Pastor Bob serves as Founding Pastor of Trinity Church San Diego. (formerly The Connection), Poway, California, and Founder of Project Compassion a medical mission that has treated patients in over 20 countries. He's current working with Advanced Immune Systems an organization established to "provide a total treatment program for those living with HIV and AIDS." He is a movie producer, and has often hosted annual movie-making camps for youth. Gem of the Wanderer is his latest novel.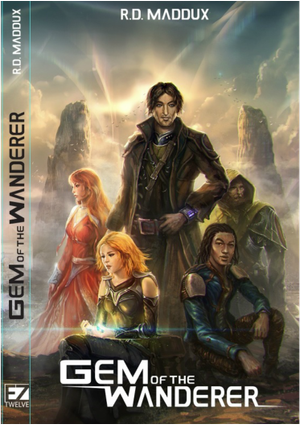 There's a huge interest in the supernatural today. Have you ever wondered why?

There's an increasing popularity with fascinating movies and books that deal with this issue. Beside the oblivious entertainment factors of excitement, adventure and the amazing production values with these things what is driving this phenomenon?  Perhaps it's the fact that many of these amazing books and movies are addressing an underlying hunger that all of us have for truth as well as our individual search for spiritual meaning.


The publishing blockbusters like - Harry Potter and the Hunger Games address issues of empowerment, the struggle against evil and the difficult path heroes must take to find their destiny.  Many of us identify with this challenge and hence the growing interest in books like these.


I've written Gem Of The Wanderer to delve into many of these questions. The protagonist in my novel faces many of the issues that I've just addressed. His personal quest for answers in the imaginary world of Ebbern takes him on the amazing journey into the realm of the supernatural. His quest for answers brings him face to face with overwhelming beauty and hideous evil. As he confronts each of these he discovers that all that's beautiful is not what it appears and evil may lurk there. His search brings his to an encounter with the ultimate truth and the key that will save his life and the lives of those he loves.

Here are links to the Gem of the Wanderer web site and Bob's Blog site. Enjoy.

www.gemofthewanderer.com
www.twilighttrek.com





Dave Buehring

Founder of Lionshare Lionshare and NetDMC disciplers, mentors, and coaches that focus on 12 targeted domains (an attempt to expand what YWAM Founder Loren Cunningham and Campus Crusade for Christ founder Bill Bright referred to as the "7 Mind Molders"). Dave's Lionshare Leadership Kit focusing on Conversations with Fathers of the Faith is an invaluable DVD resource for Church and ministry leaders, containing video footage interviews with "Fathers of the Faith" such as Winkie, Henry Blackaby (Author of the book Experiencing God, Former Canadian Southern Baptist Conference president), Loren Cunningham (Founder of Youth With A Mission; Co-Founder and International Chancellor of University of the Nations), Jack Hayford (President of The Kings University; Founding Pastor of Church On the Way, Van Nuys, California; Former President of The International Church of the Four-Square Gospel), Lloyd Ogilvie (Former Chaplain to the US Senate; President of Leadership Unlimited; Former Pastor to 1st Presbyterian Church, Hollywood, California), and John Perkins (Co-Founder of Voice of Calvary Ministries; John M. Perkins Foundation for Reconciliation & Development, Inc).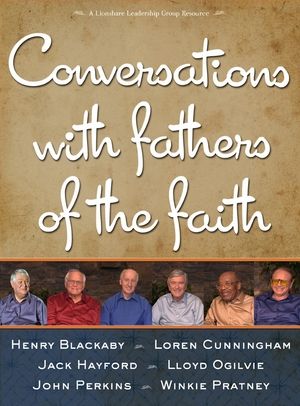 Ravi Zacharias

A master in apologetics, Dr. Zacharias serves as Senior Research Fellow at Wycliffe Hall in Oxford University, England. He has authored numerous books, and has radio broadcasts that air world-wideweekly. He is considered by many as one of the world's current leading apologists.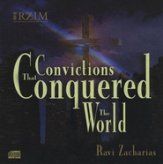 Mal Fletcher 

Mal Fletcher is a global conference and event speaker, author, media commentator, leadership consultant and TV and radio broadcaster based in London. Former founding national director of Youth Alive! Australia, he is also the founder and director of Next Wave International , a Christian mission to contemporary cultures in Europe, and the founder and host of the annual Strategic Leadership Consultation think-tank in Europe. He also leads 2020Plus , a London-based leadership and communications consultancy.

Melody Green 
Wife of the late Keith Green and Co-Founder of Last Days Ministries, Melody is perhaps best known for some of the songs she's written (which her late husband Keith made famous) such as There is a Redeemer and Make My Life a Prayer to You, as well as her best selling book No Compromise: The Life Story of Keith Green. Her pro-life tract Children Things We Throw Away has had over 20 million copies distributed. Last Days Ministries still makes available for online viewing many of their original discipleship teaching tracts that contain wisdom from authors and speakers such as:
John Wesley (Founder of the Methodists)
Charles G. Finney (2nd Great Awakening Revivalist)
William and Catherine Booth (Founders of the Salvation Army)
David Wilkerson (Founder of Teen Challenge)
Jack Hayford (Founding Pastor of Church On the Way, Van Nuys, California)
Loren Cunningham (Founder of Youth With A Mission)
...and many, many more!


Bob Weiner 

Founder of Weiner Ministries International, Bob's work as an apostle has affected countless thousands internationally. He has launched massive efforts in the areas of university campus evangelism, discipleship and Christian leadership training. His best selling book (co-authored with his wife Rose) Bible Studies for a Firm Foundation has been translated into seven languages and is used around the world.


Jimmy and Carol Owens

Pioneers of Contemporary Christian Music, Jimmy and Carol are perhaps best known for their musical presentations If My People, Heal Our Land, and the musical for children, Ants'hillvania (co-written with Cherry Boone O'Neil). They are Founders of School of Music Ministries International, which, among other things, "provides leadership in organizing ministry events", "mentoring of young Christian musicians and a base of operation and oversight for those who have a history of Christian
ministry through music and teaching." Their recent novel, Sussex Cove is available along with a number of their other works through their online store.
 
Joy Dawson

Joy Dawson is a prophetic Bible teacher, intercessor and best-selling author of numerous books who has influenced many "heavy hitters" in Christian ministry circles for over 50 years. She is respected by many well-known apostles, prophets, pastors, bible teachers and evangelists. Winkie owes his connection with Loren Cunningham and YWAM to Joy's divinely inspired networking. Joy's books are available through her online store here.
Leonard Ravenhill
The late Leonard Ravenhill was a revivalist, author and mentor, who preached along side such men as
A. W. Tozer
and
Barry Reed
, and influenced such men as Bill Gothard , Charles Stanley, and
Ravi Zacharias
. His prayer meeting, which he held later in his life in his home in East Texas, was attended by such men as Last Days Ministries Co-Founder and musician
Keith Green
and revivalist
Steve Hill
.
David Ravenhill
Second son of the late Leonard Ravenhill, David has served with Teen Challenge, Youth With A Mission, and on leadership, pastoral, and teaching teams. As an itinerant preacher, mentor, and author of numerous books, in many ways David has walked in his father's footsteps, proclaiming the offers and demands of the Gospel sometimes against the tide of popular Churchianity.
Barry Chant
Dr. Barry Chant was founding president of Tabor College, a multi-denominational Christian Education Centre with campuses all over Australia. He served as senior pastor of the Wesley International Congregation in Sydney for eight years, and, as an author, bible teacher and church historian operates world-wide. Some of his bible study outlines may be downloaded free
here
. 
Barry Reed
Puritan holiness preacher Barry Reed is a blast from the past, with pulpit thumping sermons with a prophetic edge that cut to the heart. Winkie considers him one of his first great ministry examples. He is a contributor to the
Revival Study Bible
and one of the Co-Founders of the Coalition of Concerned Citizens, New Zealand, composed largely of Reformed and Pentecostal churches. Many of his sermons are available online in audio form. 
Doug Stringer
Founder and President of Turning Point Ministries, and Founder and President of
Somebody Cares
(America and International), Doug Stringer has been a key figure in modern reconciliation ministry efforts. He has authored numerous books and been a key speaker at large, stadium-style gatherings. 
Dennis Lindsay
Dennis Lindsay is President and CEO of
Christ For The Nations
, a missions/ministry training center based in Dallas, Texas, that hosts a number of annual conferences and is heavily involved in church planting, disaster relief, and free literature provision. Boasting
The Museum of Earth History
which focuses on Creation Science, CFN also has a number of good libraries (1 open to the public, and 1private).
Benny Prasad
Indian born YWAM musician and missionary, Dr. Benny Prasad holds the world-record as having visited every nation on earth in the least amount of time.
Check out his interview with NewsAsia, Singapore on Youtube
here
.
MORE LINKS TO COME!!!